Recycled gold is becoming the biggest upheaval in creating trendier designs on jewelry. Quite a lot of jewelry stores operating as a brick and mortar and online chain do accept gold or trinkets in as-is-where-in condition.
Helping you understand three reasons on why you sell jewelry for cash and how you can capitalize in the best manner:
Immediate Financial Emergencies
If your spouse, kid or your loved one has suddenly fallen ill, the first thing that comes to your mind is instant money. You break into your bank account and you pledge jewels to revoke money.
But to mobilize funds in a better manner, you can quickly try getting your jewelry appraised via a renowned jewelry store in town. A clear track of precious gem stones used, diamond studs and other finesse aspects are elaborated in the appraiser's report. This way, you can claim fair value for jewelry even in a hopelessly bad situation.
Daughter's wedding
You need to sell jewelry for cash if you want to cope with immediate expenses, connected with your daughter's wedding plans. The wedding or reception hall has to be booked. You may need money to buy the wedding gown for your darling princess, out there. The wedding band has to be blocked in advance. You will have to shell out a certain percentage of the actual piece, so that the owner retains that particular piece for you.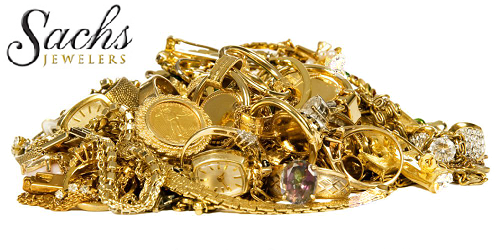 There is a better way to do this. Have a chat with the groom's parents to know if they can accommodate a shared wedding plan. In other words, the expenses connected with the wedding event are equally shared between both parties. Else you can apply for a soft loan. The gold bars can be converted into trendier forms of jewelry for sure. So why waste them at all?
Are you financially broke?
You do not have pending expenses to meet out. But you are striving harder than ever before for bread and butter. This can be a compelling reason to sell jewelry for money.
You can try getting an online diamond certificate from GIA (Gemological Institute of America) or AGS (American Gem Society). This way, you can claim a far better value for the jewelry you have at hand.
Sachs deals with buying and selling of brand new jewelry, appraising jewel sets, servicing rings and lot more. To reach the hub online, connect to the brand via Sachs Jewelers.