Diamond is timeless and so are diamond rings. Nothing transcends diamond rings in their elegance. An exquisitely designed ring with a sparkling diamond at the center can work wonders in the chemistry between you and your fiancé. Want to add something extra? Get vintage diamond rings. They hold an edge over new designs in terms of appeal and grandeur. Here are 5 timeless pieces of Vintage Diamond Rings:
Honey Engagement Ring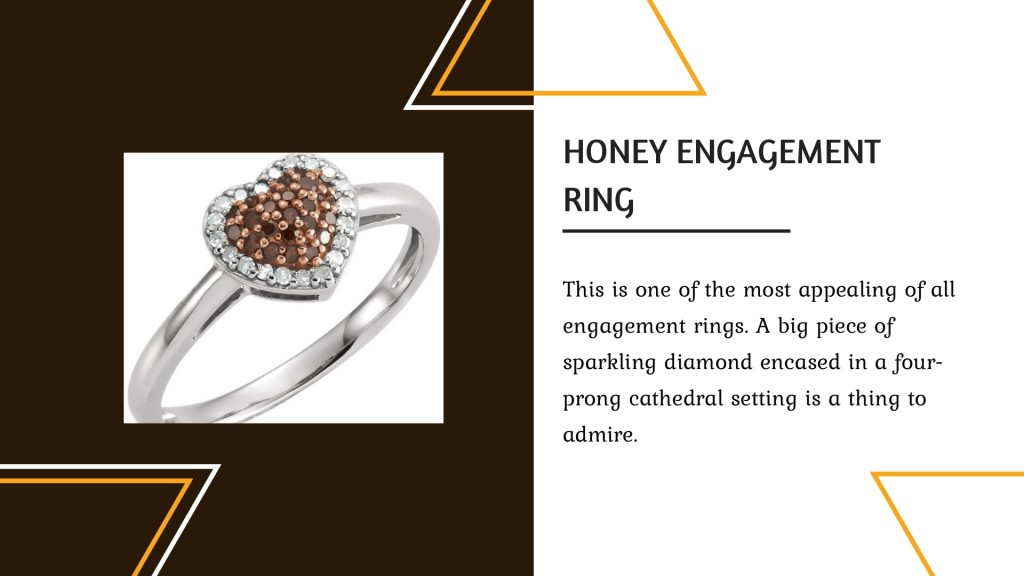 This is one of the most appealing of all engagement rings. A big piece of sparkling diamond encased in a four-prong cathedral setting is a thing to admire. It is decorated with diamond side stones in an engraved shank. Indeed, such a piece of beauty can transcend generations and enthrall even Gen X.
Queen Vintage Engagement Ring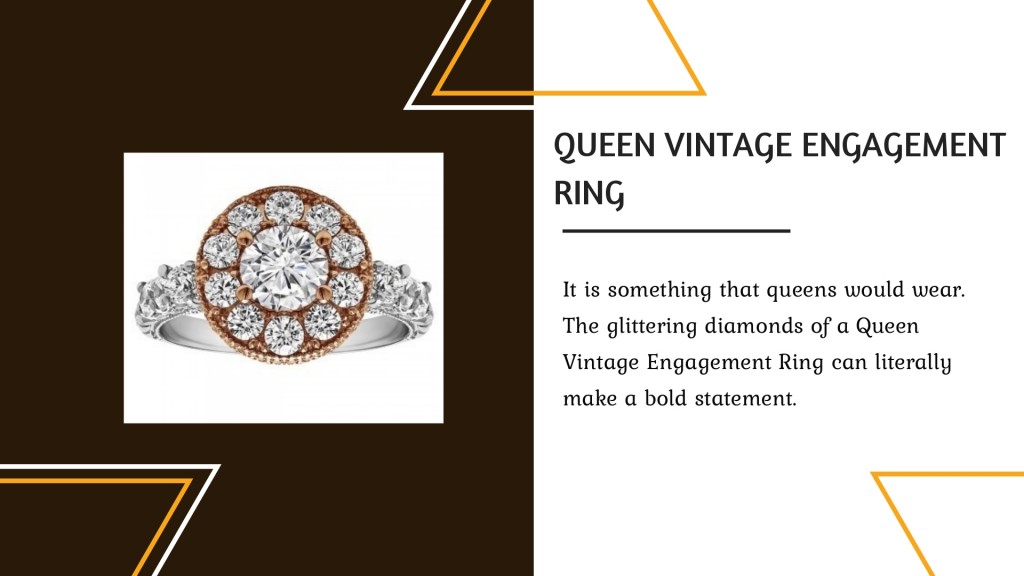 It is something that queens would wear. The glittering diamonds of a Queen Vintage Engagement Ring can literally make a bold statement. The intricately designed prong head along with the diamond accented band and the round cut center stone make it a beauty to behold. Since the band is decorated with naturally recycled diamonds, this is one of the most ethical Vintage Diamond Rings.
Stackable Engagement Ring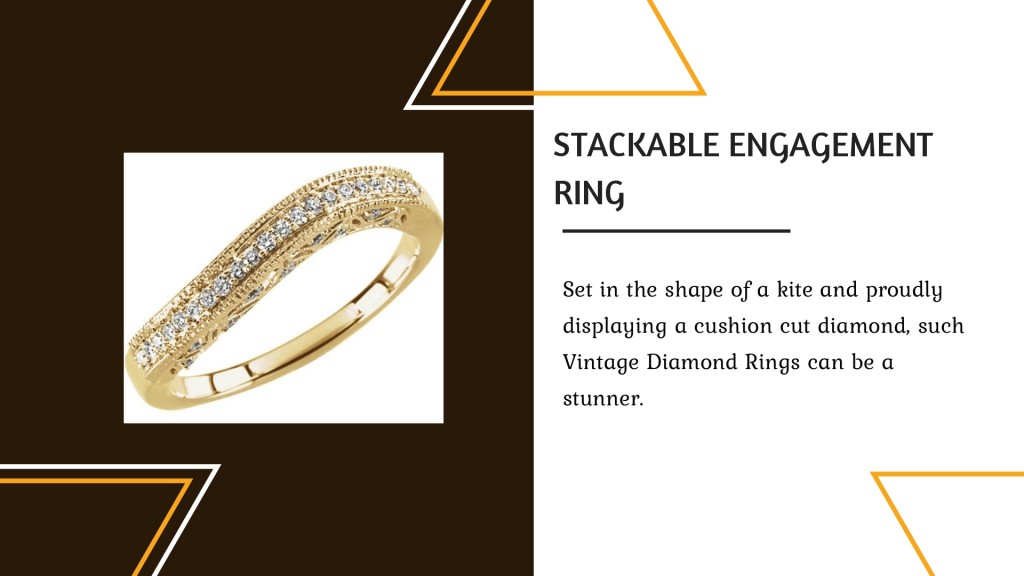 Set in the shape of a kite and proudly displaying a cushion cut diamond, such Vintage Diamond Rings can be a stunner. It has flat sides, which make it easy for you to wear it with any straight wedding band. It does not take up much space either.
Two Tone Engagement Ring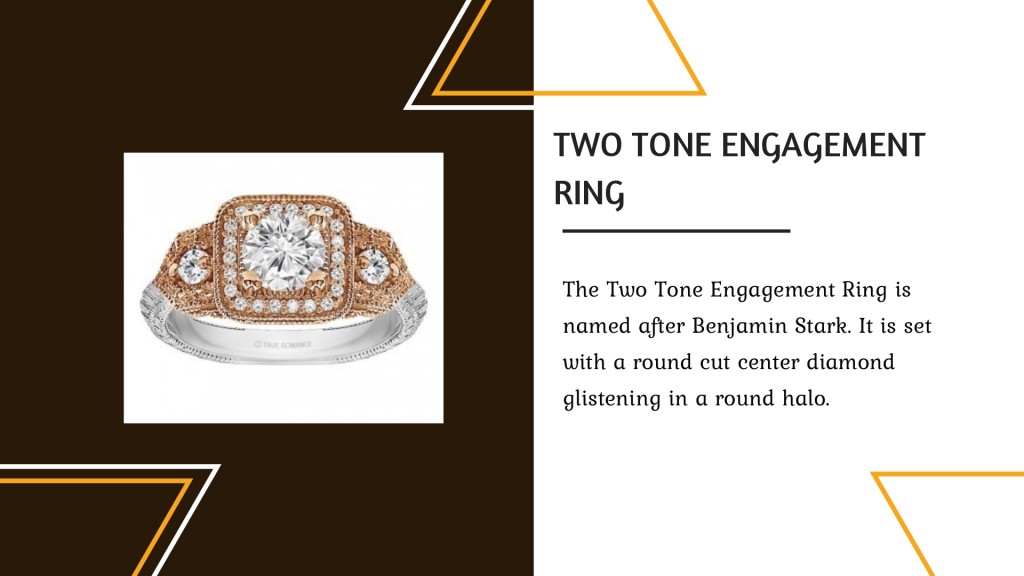 The Two Tone Engagement Ring is named after Benjamin Stark. It is set with a round cut center diamond glistening in a round halo. The ethically cultivated diamonds in the band help to accentuate the elegance.
Amore Vintage Engagement Ring
Such vintage diamond rings showcase a delicate vintage style ring fitted with a sparkling diamond and engraved with naturally recycled diamonds on the band. The style is elegant yet simple and romantic. The engraved recycled diamonds on the band make it even more elegant. This is one of the classic engagement rings with a modern essence.
Conclusion
Vintage diamond rings have the ability to encapsulate the essence of eternal love in a subtle and elegant way. Your bride-to-be will certainly cherish the queenly elegance bestowed on her by her groom-to-be. Diamond engagement rings are costly; why not enhance its prestige with a vintage flavor? At Sachs Jewellers, you can get the most bewitching vintage diamond rings.