Eternity rings make exotic choices, when it comes to choosing Anniversary rings. A look at some of the stellar designs that can take your girl to the moon and back:
Emerald Eternity Ring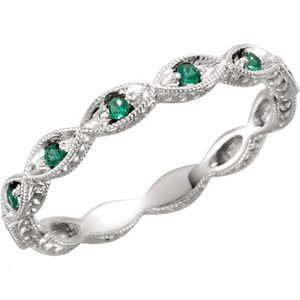 This is a cool ring you can gift your spouse on the eve of your Anniversary Day. It is an 18K yellow gold setting. The emerald stones are elegantly decorated across the band. You can engrave personalized messages across the band, for a super duper effect. It can be something like 'Moon of my life' or 'You are the Sunshine of my life' and so on.
Diamond-gold Eternity Ring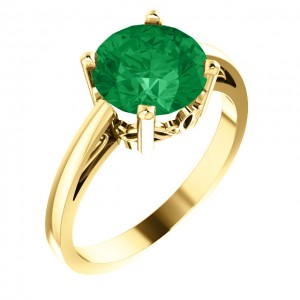 It is a magical mix of gold and diamonds to make the amazingly fabulous Anniversary band. The coveted stones are decorated in a stunning way. Diamond stones of different shapes and sizes are used, while having the ring designed. The setting is a stunning 18K yellow gold. This is one of the best Anniversary rings that can melt away the heart of your darling.
Blue Sapphire Celtic Anniversary Ring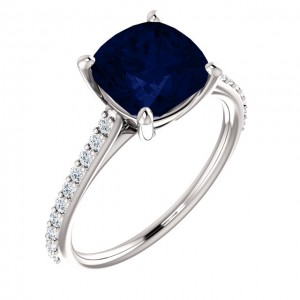 This is a Celtic design that can leave a mind-blowing effect on your dear and darling wife. The band is elegantly decorated with blue sapphire stones, to woo her away. Choosing the metal, type of stone and design of the band calls for great taste for jewelry. This is from the buyer's point of view.
Multi-colored Eternity Ring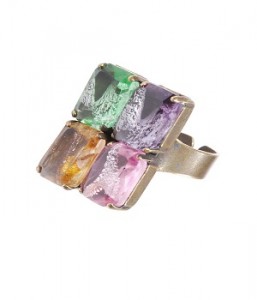 You can choose a ring with multi-colored stones engraved on the same. These include emeralds, blue sapphires, amethyst, garnets and lot more. The multi-colored hues add to a vibrant feel, when your lady-love wears one.
Turquoise Eternity Ring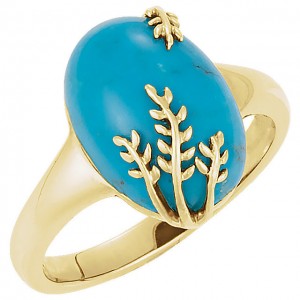 You can have a combination of turquoise shaded stones and diamonds. The beautiful Eternity Ring comes to you with a yellow-gold setting. It is a lovely ring that can match any kind of outfit, as ease.
Sachs Jewelers is a store that offers terrific discounts on a range of gold and diamond jewelry. Reach the fabulous store online at http://www.sachsjewelers.com.