Ever since Custom Design Jewelry became a thing, life became easier. We get more options. Not only design-wise but also, price-wise. If you have never had custom jewelry made for yourself before, there are a few things you need to keep in mind before finalizing your choices.
Time Planning
There are various things to consider. We will discuss them shortly. The first thing you need is time. You need enough time to go through the procedure in a planned and organized way. Do not put this task off until the last minute. Give yourself some time to plan before placing the order. Also, make sure you order well beforehand as custom jewelry takes some time to be crafted.
Account For Sensitivity
The fun thing with custom-made jewelry is that you get to work with a range of materials. This lowers the price and helps you achieve unique designs. But what if you are allergic to one of the materials? It is crucial to test the wearer's skin for metal sensitivity before finalizing which metals and alloys should be used in the jewelry. Wear necklaces of various metals and alloys for a period of three days. Let your jeweler know if you have an allergy.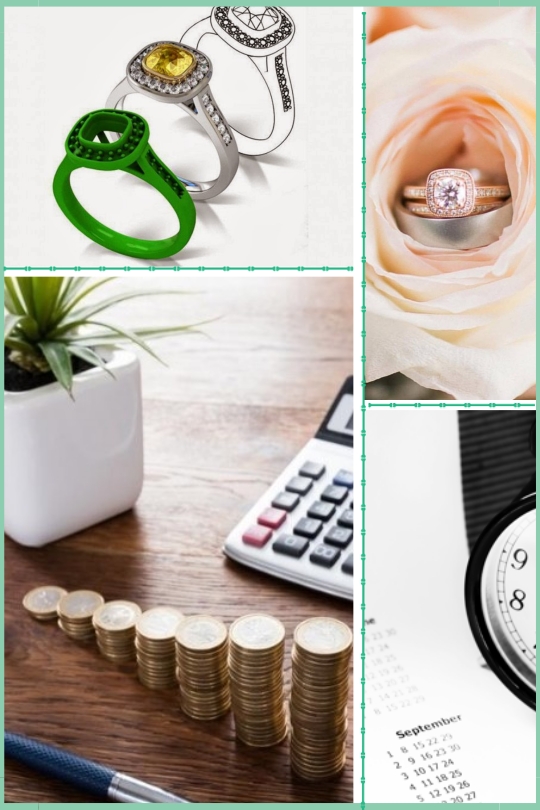 Show Them What You Want
Verbally explaining what you want or giving a hand-drawn picture of the design that inspired your choice is always a good option. However, in this digital age, it is always helpful to click a picture for style and deign reference. You do not always have to go for face to face meetings. Save yourself the time and energy. A reputed custom jewelry maker will offer you the option to convey your needs using drawings or pictures. Do not settle for anything less than a precise illustration of what you are looking for.
Choose Your Shop Wisely
Talking about reputation, you must run a thorough check on the credibility of the people whom you will work with. Jewelry is a massive investment. Do not settle for online testimonials. Go check out their work if you can. Talk to their designers and craftspeople. Do not hesitate to ask everything you want to.
Budget
The whole point of Custom Design Jewelry is the control you have over the dynamics. The design, the material, and the budget. Custom jewelry is your best option when you want your jewelry set to appear extravagant without burning a hole in your pocket. With custom jewelry, the design, bulk, make, materials, everything can all be modified to suit your budget. Follow these tips from custom jewelry experts at Sachs Jewelers for the best
Custom Design Jewelry
at the best price.