Rembrandt Charms
is one of those jewelry pieces that make you just happy. These Rembrandt charms can be used in bracelets, necklaces, or keychains. These also give a personalized or sentimental touch to your jewelry. Sachs Jewelers have been selling unique
Rembrandt Charms
pieces for years now. In fact, it is the perfect jewelry shop to buy these impeccable pieces. The brand is known for its exquisite craftsmanship and extraordinary collections. At Sachs Jewelers you can get
Rembrandt Charms
in different designs and patterns. These charms are made up of sterling silver. People just lap up their new launches of silver charms. Want to know why?
Thousands Of Charms In Silver
You can have Rembrandt charms of various hues, shapes, sizes, and designs. There are different types of Rembrandt charms available at Sachs like Animal, Building, Celestial, Clothing & Footwear, Fashion, Floral, Heart, Good Luck, Crosses, Crowns, Locks & Keys, Mermaid and much more. You can get these charms in themes as varied as Classic, Vintage, Modern, Solitaires, Pavé, Halo, Twist, etc. At Sachs, you can buy Rembrandt charms at a reasonable price, and if you are on a tight budget, there are Rembrandt charms under $500 too.
Just Silver Rembrandt Charms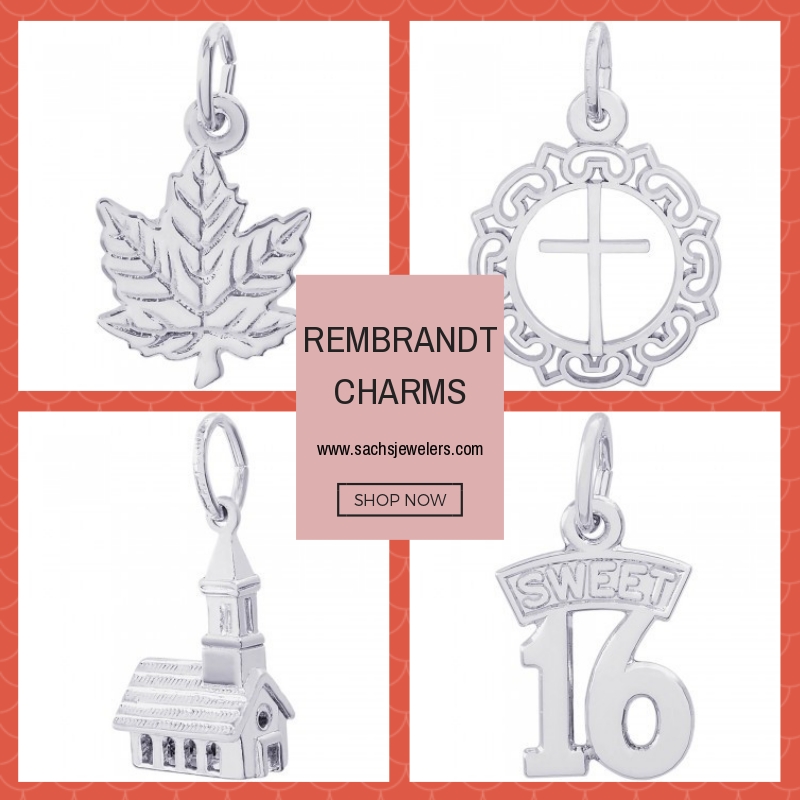 It is astonishing that such a diverse collection is available in silver. At Sachs, you can get a huge variety of
Rembrandt charms
in Sterling Silver. The Sterling Silver items are plated with Rhodium to prevent tarnishing. Even though these are made from silver, one is unique in appeal and design.
Manufactured Only In U.S. and Canada
The entire collection of
Rembrandt Charms
in Sachs Jewelers is manufactured in Canada and the U.S. only. It is noteworthy that the entire collection is covered by an unconditional lifetime warranty. It reflects a sense of confidence in the dedication, craftsmanship, and commitment of the entire designing staff and process. This is what you expect from a company which values craftsmanship and quality.
Timeless Pieces
The beauty of
Rembrandt Charms
is that they are timeless pieces. You can pass these pieces down to younger generations. Each bracelet has a personal story unique to the wearer if you select wisely.
Conclusion
Rembrandt Charms
are not just pieces of jewelry. These are charms that tell a story about the wearer. They don't just adorn your body with exquisitely crafted metal but act as representatives of the blessed occasions of your life. Sachs Jewelers can help you select the most suitable one for you.