Valentine's Day symbolizes love and romance. You find red hearts, pink balloons and pretty-looking bouquet of flowers, wherever you go. Jewelry is definitely one of the most precious must-buys for the occasion.
Presenting you with four exclusive designs on Valentine's Day special diamond rings:
Forever Bands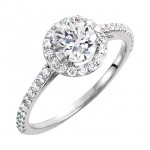 When you hold your dearest hubby by his hand, you definitely feel the warmth. The feel is so overwhelming and good that you want the moment to last forever. That is the reason why 'Forever' diamond-based platinum bands are special for this season.
You can have a small solitaire diamond stone on a platinum setting band. The 'Forever' word is inscribed on the band itself.
A Block Designer Ring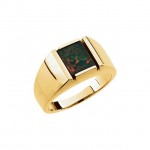 This is a brand new variety of ring, up the stands. The solid block design, is the apt one, for the man of your life. It has a solid block design on a sparkling 14/18K yellow gold setting. The central stone is designed in such a way, you can pick and choose loose diamonds in an attractive array. The layered rings form a part of the styled setting. One of the layers is streaked with a leash of white gold.
Heart Shaped Cocktail Pick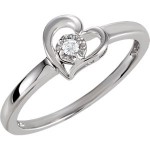 Going in for customized designs, is also something, most of you can come up with. You can ask the jewelry designer to cut a bright red ruby stone into a heart shaped one. This is the lovely big heart that is placed at the center of the setting. The setting can be a stunning 18K white gold. You can discover the charm of the central stone this way. You can have pretty looking stones adorning the heart. It is the most exclusive cocktail ring to celebrate Valentine's Day in style and glamour.
Entangled Hearts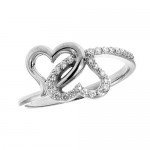 To portray a message, saying 'Our lives get entangled into one another', you go for this particular band. Entangled hearts is one of the best diamond rings you can go for. You can have one heart entangled into another. Both the hearts are decorated with cute-looking diamond stones. The setting can take an 18K rose gold, to add a tint of romance, in a much better way.
Sachs is a designer brand that comes up with exclusive models on varied forms of jewelry. To reach the hub online, you type in http://www.sachsjewelers.com/