The real magicians of diamond jewelry have always been diamond pendants. The perfect thing about these pieces of stars is that it can be worn with any attire: right from a professional business suit, a sundress or a ballroom gown. Nothing can compare to the allure and charm of a sparkling diamond pendant.
These classic pieces of jewelry are the best gift you can give your loved one on any occasion. The diamond pendants are accessible in several designs and cuts and with the guide given below, you can select the perfect one that complements your better half's beauty.
Classy Solitaire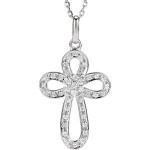 A fine classy round solitaire pendant is the perfect choice for the woman of your dreams. You can match it up with a long rope chain.
Princess Cut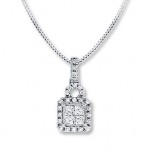 A prince cut solitaire diamond pendant is the perfect choice for the ladies who like being traditional and elegant. It can be matched with a stylish neck hugging cable link for the perfect princess look.
Bezel Set Diamond Pendant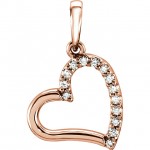 An elegant choice for your smart ladylove will be a bezel set diamond pendant in a bed chain that rests at the base of the throat.
Pear-shaped Diamond Pendant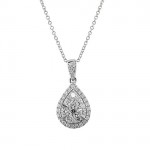 For a lady who loves to stand out in the crowd and shine through the dullest of moments in life, a pear-shaped diamond pendant will be perfect. You can match it with a long box chain to make it uniqueness stand out.
Halo Diamond Pendant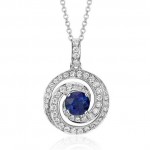 Embedded around with smaller diamond and attached with a platinum box, a round brilliant solitaire diamond is just the perfect choice for a woman who loves chic fashion statement. A diamond is a piece of heaven that symbolizes your affection and everlasting love.
Diamond Pendants come in various styles and designs and are the perfect gift for any occasion. In case you are hesitant about what kind of diamond pendant you should get, then contact Sachs Jewelers.