Halo rings make for some of the most glamorous and popular engagement ring designs. They usually feature a large center stone surrounded by smaller micro-pavé stones, usually diamonds.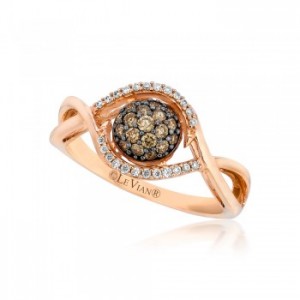 The smaller stones may form either concentric circles or squares around the center stone, depending on its shape and making it appear larger and thus more spectacular. That way, a halo ring can be an unexpected way to save money by letting you avoid paying for a very large diamond without compromising on brilliance or appeal.
The band may or may not be adorned with pavé stones (diamonds or otherwise), although it is not uncommon to find halo rings featuring pavé bands – which definitely multiply the appeal of the ring!
A double halo ring features two concentric circles or halos instead on the conventional one halo. This may or may not appeal to your sense of fashion and/or your wallet.
Make sure you pay attention to the quality of the gemstones – center stone, halo as well as those along the band – before you make your final decision. With a knowledgeable purchase, a halo engagement ring can be your most beloved possession ever!
Halo rings form one of the most popular requests in custom made jewelry at Sachs Jewelers, one of the most reputed jewelry retailers in Shrewsbury, Massachusetts.
Going by the store's recent sales history, custom made rings are on the rise with more and more opting against something off-the-shelf. Luckily for the store, it has a profound history of being highly regarded for its custom jewelry craftsmanship. You can pair loose diamonds (also available at the store) and design a ring around them with the help of the talented and experienced jewelers at Sachs.
The store is located at 180 Boston Turnpike, Route 9 East, Shrewsbury, MA. Visit www.sachsjewelers.com or call 508-792-2300 for more information
But that's not all – Sachs Jewelers has another store at 3 Central Square, Mashpee, MA that you can reach by phone at 508-444-4009. And it stays open on Sundays!
Business hours for both the stores are given below
SHREWSBURY
Business Hours:
Monday 10:00am-8:00PM
Tuesday 10:00am-8:00pm
Wednesday – Friday: 10:00am – 8:00pm
Saturday: 10:00am – 6:00pm
Sunday: CLOSED
MASHPEE COMMONS
Business Hours:
Monday – Saturday: 10:00AM TO 8:00PM
Sunday: 11:00AM – 5:00PM