You can shop for beautiful picks on wedding bands. These pave way for fantastic Anniversary rings as well. Helping you take a peek at some of the fabulous diamond based Anniversary rings:
Loop Styled Wedding Ring
This is definitely a superlative band, for you to fall head over heels in love with. The pick is a stunning 14 K White gold setting. There are four loops all together. These are intertwined. The loops are decorated with pretty-looking diamond stones. You can also find the same ring made from 14/18K yellow or rose gold. The ring can also be customized, using a platinum finish.
A pretty looking design
You discover a pretty looking fleet of sparkling stones. These are worth a whopping 0.24 carats in weight. The wedding cum anniversary bands comes to you under the $1000 mark. You find diamond stones decorated on a 14K white-gold setting. Yellow gold, rose gold and platinum finishes can also be given to the brand new form of jewelry. These are customized based on the independent preferences between you and your spouse.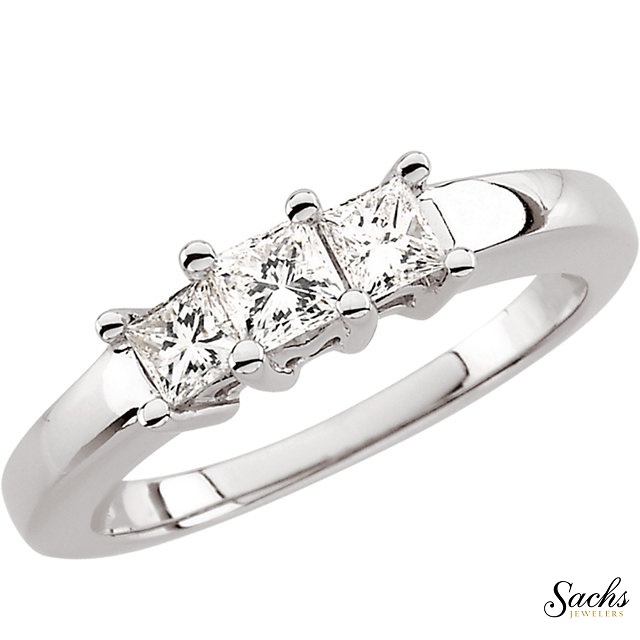 A design etched for 2018
The wedding band is a superlative design meant to bring happiness all through the year 2018. You find two horizontal slates covering three diamond stones each. You find many such layers. The side-stones surrounding the band is worth 0.26 carats in terms of the weight. A very nice pick to reveal your true romance, all together.
A layered ring that glows
The pick is a white gold diamond anniversary ring that surpasses excellence. The setting out there on display is made from 14K. You can how ever have the same design etched on to an 18K gold setting, as well. Rose gold, yellow gold or platinum finishes can also be given, to lend the jewelry a fresh and a vibrant feel.
These are 4 exemplary designs on wedding bands, you simply drool over.
Sachs Jewelers has come up with such wonderful wedding band designs, to make your shopping experience, a memorable one. To reach out to the store online, make a note of their online site-map, which is, http://www.sachsjewelers.com/