Gold has always fascinated mankind ever since the dawn of the era. Egyptians considered gold to be equivalent to the shine of the sun. That was the primary reason, why gold was extensively used, just to design pharaohs.
Presenting 4 exclusive buying tips when it comes to owning gold jewelry:
Look for the finest quality
Before going in for the purchase, you need to pay attention, to the quality of jewelry, you are paying for. Pure 24 Karat gold is too soft to be molded into various forms of jewelry. In order to increase its strength and durability, metal alloys are mixed with gold. Then earrings, bracelets, necklaces and finger rings are designed. 14 Karat is the most commonly used alloy at the States. This means, the jewelry comprises of 59% of pure gold.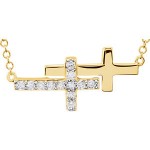 Know the alloys
As discussed in the previous paragraph, pure gold cannot be used to make jewelry. You can stack 24 karat gold coins and make jewelry with designs, you have in mind. Certain alloys are used along with gold, in order to lend the jewelry, with a durable finish.
White gold is created by mixing pure gold with palladium and nickel or using zinc and copper. As none of these metals are pure white in color, the jewelry is further dipped in a coat of rhodium. Rhodium belongs to the platinum group metal. That is how you get a stunningly white gold finish.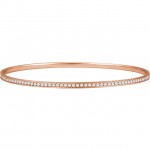 Rose gold which is a big fascination among young girls of today's generation is created by mixing pure gold with copper. It is 59% gold mixed with copper.
Look for an authentic certification
A hall mark symbol denotes certification of purity. This is while you shop for authentic pieces on gold jewelry. Pay attention to whether you have BIS hall mark for the jewelry, you plan buying from the store. American Jeweler's Association also hall-mark pieces of gold jewelry, connoting their quality.
Keep your cash invoices or memos handy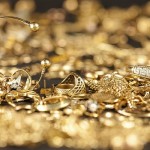 If you want to reclaim the complete value for money while selling gold, you need to keep your cash invoices or memos handy. These clearly state the type of jewelry you purchased from the store. The details furnished will have added info, on gem stones used, while designing the jewel piece. This way, you can claim maximum value for your money while selling these.
Sachs is a leading store dealing with designer gold, silver and diamond jewelry. To get a sneak-peak of their designs online, catch them at http://www.sachsjewelers.com.