Weddings are the occasion you exchange vows of spending tough times caring for another and celebrating other's victory like a festival. But it is also that time when you exchange wedding rings and your Bride should be happy mesmerized by the ring you put on her. Here are five styles of Bridal Diamond Rings that we know will melt your woman's heart.
An Oval Cut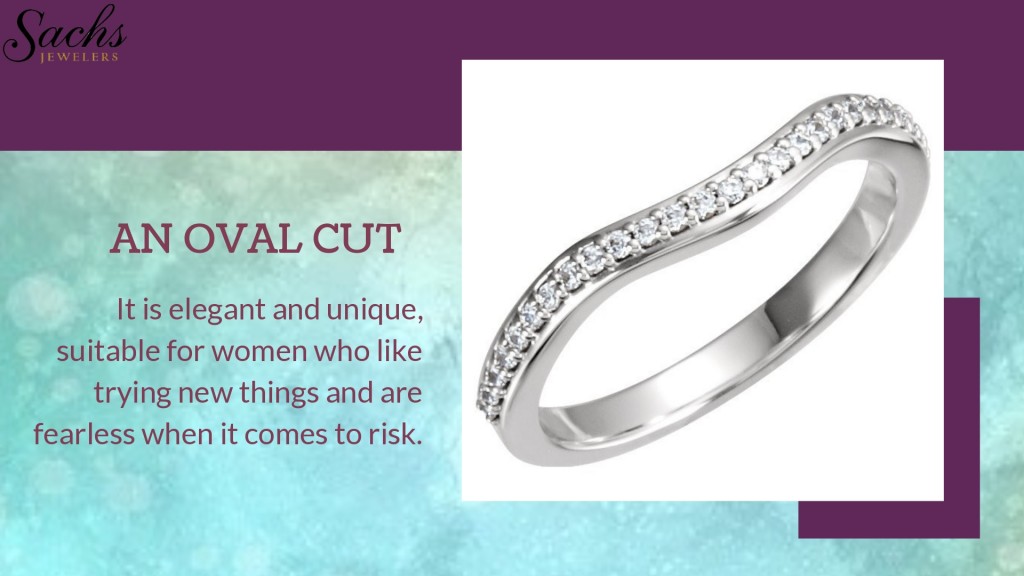 A thin band and oval cut diamond is a perfect bridal ring. It is elegant and unique, suitable for women who like trying new things and are fearless when it comes to risk. These look stunning when the center stone is a colored diamond with a gold band.
Colored Gems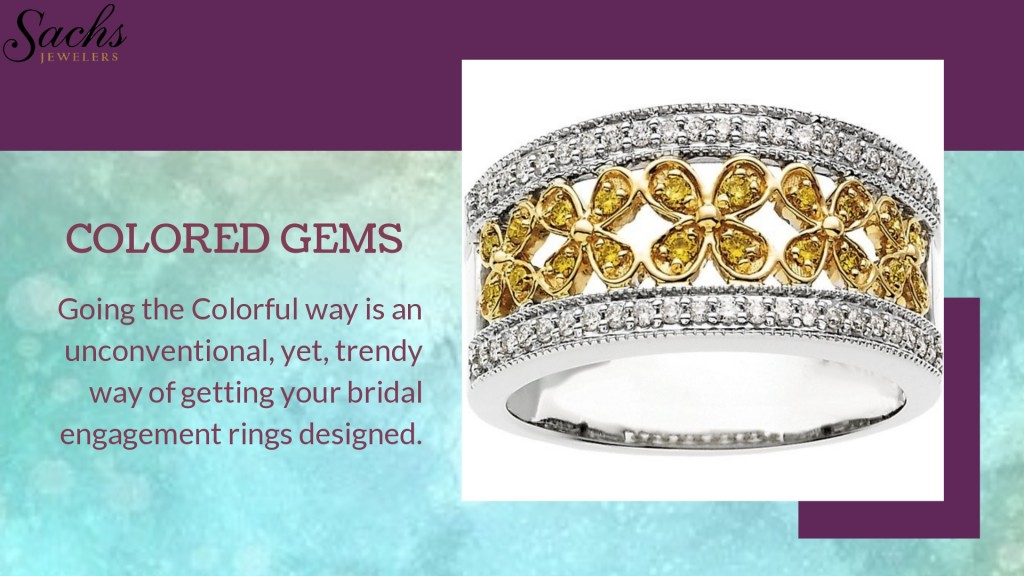 Going the Colorful way is an unconventional, yet, trendy way of getting your bridal engagement rings designed. You can add colored gems in the center with diamonds set around it in a halo or floral formation. Colored diamonds are Garnet, Moonstone, Opal, Peridot, and so many more.
East-West Setting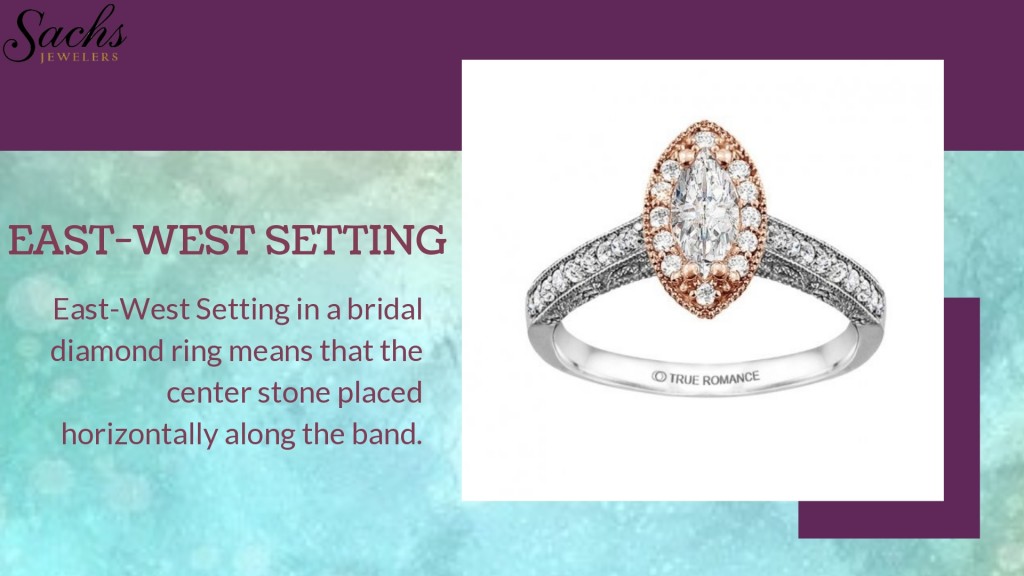 East-West Setting in a bridal diamond ring means that the center stone placed horizontally along the band. The diamond may be in princess cut, cushion cut and sometimes even in oval cut. These types of rings are for the brides on the edgier side.
Three-Stone Setting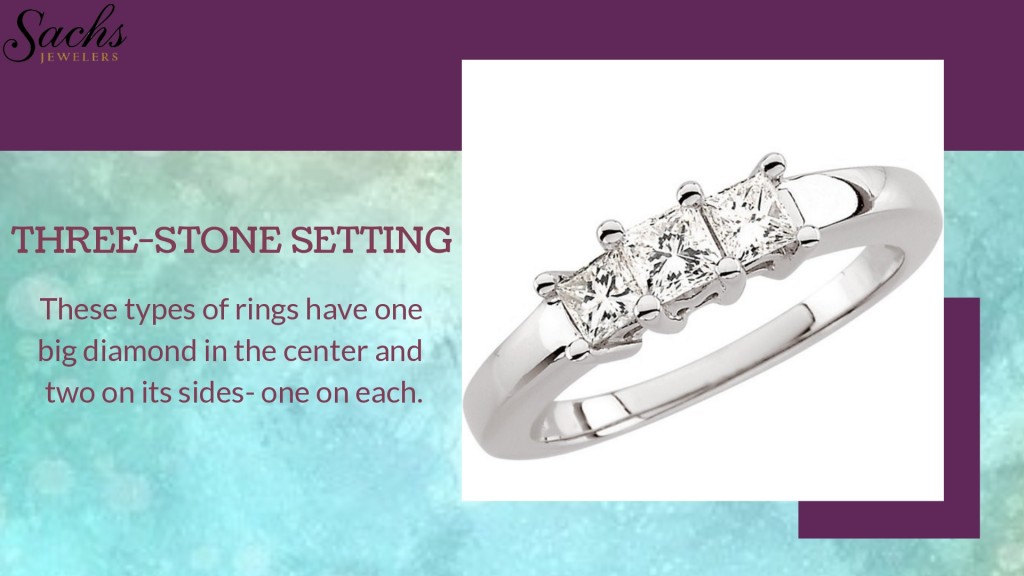 What a classic way of expressing love. These types of rings have one big diamond in the center and two on its sides- one on each. It may be oval cut, pear cut, or marquise shaped for a luxurious look on the rings.
Mixed Metals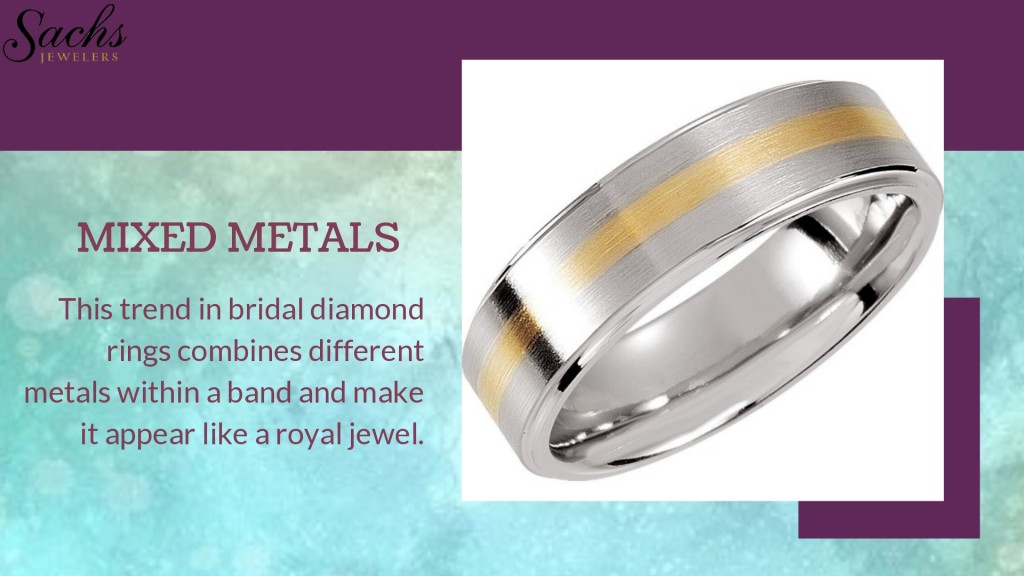 This trend in bridal diamond rings combines different metals within a band and make it appear like a royal jewel. This type of ring has solitaires in popular settings.
It is essential that you know all the possibilities available in the market before you get yourself a bridal ring. Visit Sachs Jewelers for more such trendy and unique options at Shrewsbury in Massachusetts or their website at- www.sachsjewelers.com