Jewelry has been a symbolic accessory. Religious symbols people wear has been the most powerful amongst the symbol of human identity. Divine philosophy is how one could define religious jewelry. It has a symbolic importance in Christianity. It symbolizes faith, devotion and love for spirituality. These days, however, religious rings have added several features to its basic nature.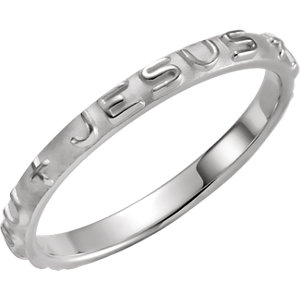 A religious ring, worn for fashion and style, has its own place in the market for jewelry. Divinity combined with elegance and class is a fine combination. Religious Jewelry designed out of clean chosen precious stones and metals is a way of presenting your spiritual side in a stylish way.
You can give it to a friend as a gift, which says that God will always be with the person who will wear it as a symbol of faith. You can even give it to someone who you wish to show your faith and devotion.
If in case you have a specific symbol in mind for the piece of religious jewelry, you can custom design it yourself. Jewelry stores like Sachs Jewelers, have a range of symbols available in rings. The most popular symbol has always been the symbol of the cross.
If you want to look at the collection of Religious Rings, contact 508-792-2300 or visit (Sachs Jewelers).