If you want to look your best, you will have to pay close attention to everything about you. One important albeit overlooked detail is to match your nail color with your jewelry, especially your rings and bracelets. We recommend you take note of this subtle yet effective aspect of accessorizing.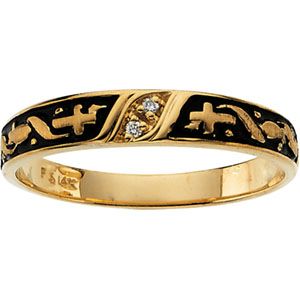 In the words of designer Mark Schneider, "accessorizing is a necessary art." Here is an article on his website markschneiderdesign.com with tips on accessorizing with nail color.
Manicures: How to Complement Gemstones with Nail Color
Accessorizing provides endless excitement. Whether you are securing the perfect handbag or creating a flawless necklace and earring combination, accessorizing is a necessary art. From geometric designs to 3D decals and bold colors to muted mattes, it's safe to say that manicures are now an accessory in their own right. Embrace the notion of accessorizing with nail polish by following the tips below.
1)      Nude
As the Internet becomes a more and more powerful presence in day-to-day living, it seems as if the options are endless. But oftentimes you will find that less is more. If you're looking to return to the basics then nude nails are the perfect place to start. Nude nail polish creates a polished, sophisticated and refined aesthetic without detracting from colorful gemstone accessories. As a bonus, nail polish chips or smudges are practically invisible. Although nude nails are the perfect muted accessories for any color of gem, emeralds and sapphires make an especially beautiful partner. The slight shimmer from the nude color and shimmering blue of sapphires is reminiscent of the contrasts between oceans and sand on a clear summer day. The overall look is sophisticated and calming. View full post.
Get genuine high quality jewelry at reasonable prices – shop exquisite jewelry in all designs from Sachs Jewelers.