You may pretty much be wondering on what ring to choose for your Engagement? Bridal rings can be chosen using a variety of colors, shades and designs.
Presenting you with exotic models brought to you by Sachs jewelers:
Tiara Shaped Ring
This is an elegant wedding band where you have intricate stones designed to the form the shape of a tiara. You can fondly name it an Infinity band, as well.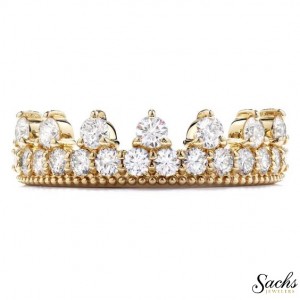 The diamond stones adorning the center are worth 0.24 carats. The setting takes shape via white/yellow/rose gold. You can customize the Engagement cum Eternity band using Platinum.
Unveil magic via a 3 stone ring
This is a classic styled wedding band, you are going to fall in love with. On a straight-line band, you have three stones that unveil absolute magic. The central stone is the biggest while the other two stones are smaller.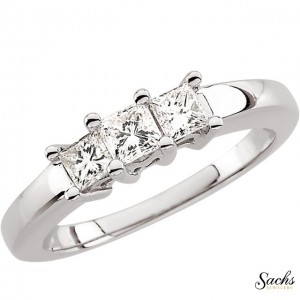 You also find two more stones adorned at the rear end of the ring. You find these embedded on both sides of the ring. On a pure 14K white gold setting, the stones alone are worth a whopping 0.35 carats.
Discover a Cluster Design
The stylish ring is exquisitely crafted using 14K White gold. You find diamond stones arranged to form a pretty-looking cluster.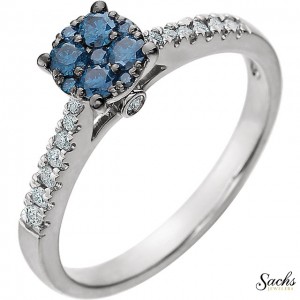 The cluster shaped studs are found on both sides of the ring. Not to forget the outstanding solitaire that stands right there at the center. The stones are almost worth a carat, i.e. 0.96 carats.
Rose Gold Collection
You can have marquise shaped diamonds or a petite solitaire across a rose gold ring.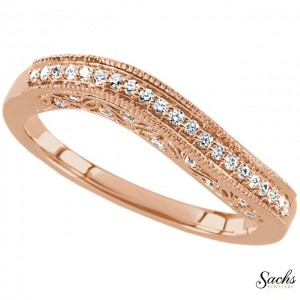 The pink quotient adds to the romantic feel, in the most fabulous way. The rose gold can take its essence from 14K/ 18K.
These are 4 astounding picks on Bridal Rings, you are going to fall in love with.
Sachs jewelers brings feel-good effects on jewelry. To know more about the never-ending design catalogue online, feel free to reach out via Sachs Jewelers.