Rings symbolize loyalty and commitment to your wedding. The round-shaped metal reveals that you are a married person. The bands also signify the wealth or power behind you.
These are 4 implicit rules you apply, while wearing finger rings. Taking you through each of these:
Rule #1- Understand the powerful messages sent out by the ring
You can choose diamond rings. These make popular choices when it comes to celebrating your Engagement day or Wedding event, in all their splendor. When you choose a ring of superior quality combining gem stones that come with clarity, then you send out a powerful message to the Universe.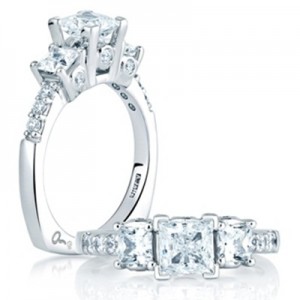 You tell people that you are a person endowed with substantial wealth and finesse status. Wearing the ring on your left or right hand can reveal your age-old customs or traditions. Orthodox Catholic couples have their rings exchanged at the Church. The women usually wear the rings on their right hand.
Rule # 2- Exhibit confidence while you sport the ring
You need to sport the ring with an absolute sense of confidence. You need to feel the hang of wearing rings especially if you go in, for the stackable one. Try wearing the ring at home and get accustomed to the comments, given out by members, residing at home. You can then wear the ring in public. The finger rings can be a great conversation starter indeed. People tend to ask you questions like:
Is it an heirloom family ring that has been passed down since generations? Or is it the funky styled one you picked from a European gypsy during the summer holiday? You need to answer questions with ease.
Rule # 3- Wear rings in proportion to the size of your hands
You need to wear rose gold diamond rings in proportion to the size of your hands. If you have larger hands, you can feel free to wear broader rings. Men who have a petite frame can opt wearing smaller finger rings.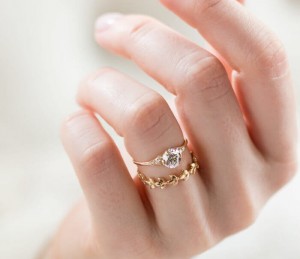 Again if your lady-love has thin fingers, you can gift her with a compact ring. Better frame rings can be chosen for the cherubic types.
Rule # 4- Balance rings with other intricate forms of jewelry
You have to wear jewelry on both the hands to give your appearance, an even look. If you wear two to three finger rings on your left hand, try wearing a bracelet on the other. You can also sport trendy cuff-links to give your personality, a fuller volume.
Custom jewelry, fashion earrings and contemporary designs on Wedding Rings flood the retail store named Sachs. Just write http://www.sachsjewelers.com on your online slate.