Diamonds are the ultimate essence of beauty, charm, and gracefulness. And wearing them on your ears enhances your personality. You flaunt your style and showcase your magnificent collections. The timeless piece of jewelry perfectly blends with all kinds of occasions and moods. From party dresses to corporate wear, you can jazz up with your favorite piece of ornament and create new trends.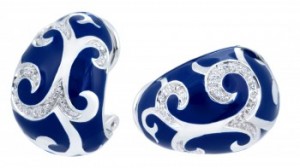 However, before you make a desirable choice, here are the 4 Cs of diamonds:
Cut- The cut of your diamond earring determines its brilliance and beauty. You get three options- ideal, too deep and too shallow. In each of these varieties, look for the most excellent ones. And how shall you do that? Well, look for the ones that radiate maximum dazzling light through the stone top, directly to your eyes. These are the real of the real pieces. Some workable pieces are those releasing light through the diamond table. Never go for the ones where light leaks from the bottom. You don't want that bad quality of the most precious metal. 
Colour- Natural diamonds bear the color of its atoms. For example, yellow diamonds come from nitrogen, whereas the blue ones signify boron. Besides the color, every diamond piece has a lightness and tone. According to the Colour Grading Scale, you'll come across five color tones- colorless, near colorless, faint yellow, very light yellow, and light yellow. Diamond earrings are best without colors. There's a unique luster and appeal, in this form. And as you hang them onto your ears, you carry the most expensive range, of all.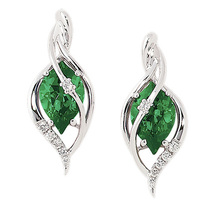 Clarity- Go for an earring with fewer imperfections. These are the most flawless and rarely found diamonds on earth. Imperfections are again of two kinds- internal and external. Internal imperfections are inclusions, whereas the external ones are blemishes. Although such flaws are naked to a normal human eye, the diamond sellers have good eyes to assess the fineness of each metal and according they put a value. 
Carat Weight – Diamonds, like any other jewelry, are measured in karats. Carat is not the size of the metal. The cut and shape of diamonds sum up to its karat weight. It is due to this weight, that most similar cut or same-coloured diamond earrings vary in price range.
To get the best of all diamond earrings, head onto Sachs Jewelers Store the online jewelry store has varieties of collections, suiting to every style and trend.